IVO Cutelarias is a company certified according to ISO 14001 standards and Community Regulation No. 1221/2009, of 25 November, amended by Regulation 2017/1505, of 28 August.
GREEN POINT
IVO Cutelarias is a certified partner by Sociedade do Ponto Verde, adhering to the Integrated Packaging Waste Management System (SIGRE), thus effectively contributing to the improvement of waste management.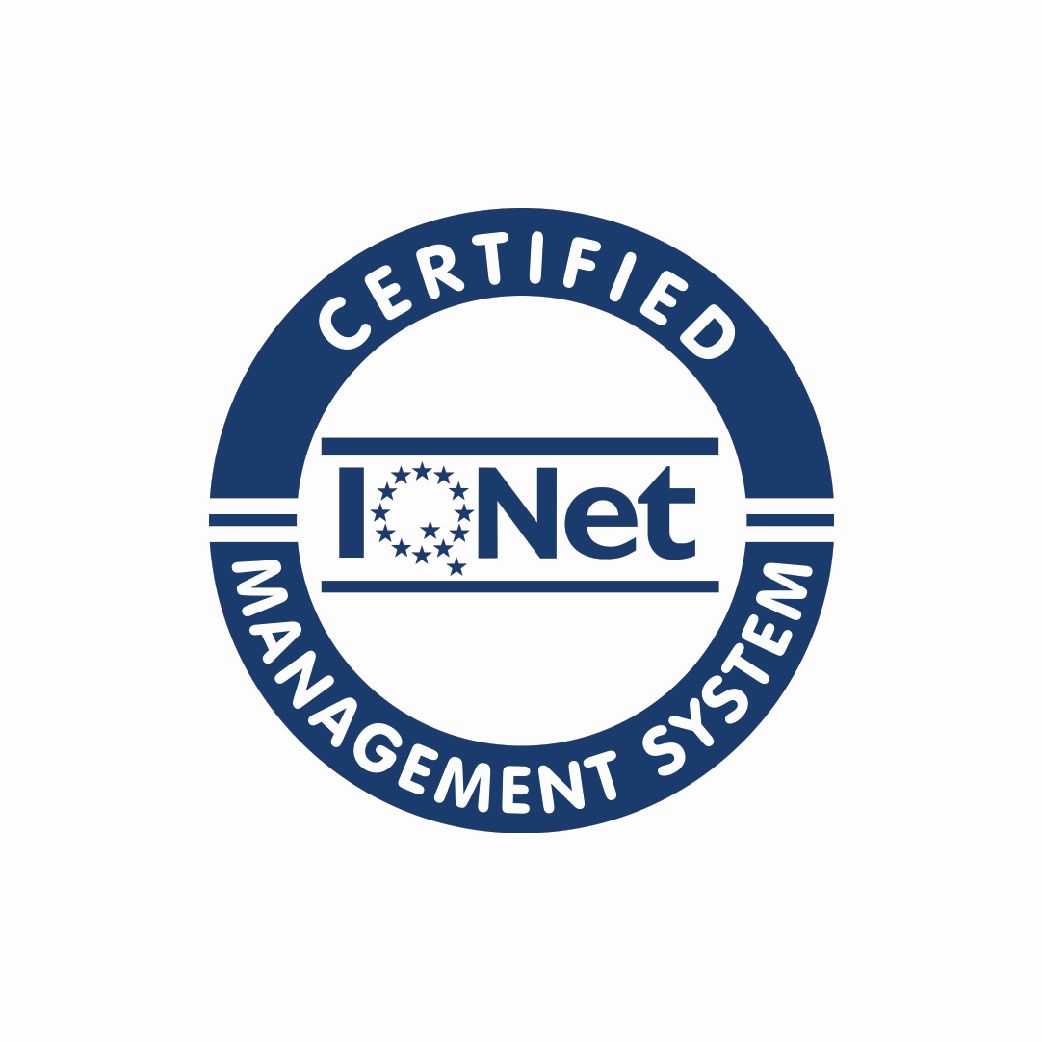 ENVIRONMENTAL POLICY
IVO Cutelarias, S.A. defined as part of the environmental management system the manufacture and sale of cutlery for domestic and professional use. IVO Cutelarias invests in the protection of the environment, protection of biodiversity and ecosystems by controlling emissions, waste management, efficient management of resource consumption (water, raw materials and energy), noise reduction, mitigation and adaptation to changes climate change, introduction of eco-efficient technologies, environmental audits, as well as the maintenance of environmental management systems by the standard NP EN ISO 14001 and the Eco-Management and Audit System (EMAS). In order to consolidate these values, IVO Cutelarias undertakes to:
Develop new processes and products associated with technologically cleaner, economical and adequate solutions in the fields of Environment, Quality, Safety and Productivity.
Ensure the effectiveness of the Environmental Management System, in accordance with NP EN ISO 14001 and EMAS Regulation, fulfilling its requirements.
Prevent and minimize pollution by mitigating risks to the organization, through the identification and assessment of environmental aspects and impacts arising from its activities, products and services.
Assume full compliance with compliance obligations, as well as promoting the continuous improvement of the environmental performance of its activities.
Encourage the active participation of employees, as a driving force for improving environmental performance.
Establish, review and systematically achieve the environmental objectives of the Environmental Management System.
Promote an open dialogue with the public and / or other interested parties, by communicating information about their environmental performance.
Make the Policy available to all employees and the general public.
Environmental Policy
1.19 Mb
ENVIRONMENTAL STATEMENT
We provide the IVO Cutelarias Environmental Declaration. This document presents the environmental performance of the company IVO Cutelarias last year, reporting the main actions developed in this field during the same period.
The document embodies our desire to make available to all interested parties, concrete data about our posture, involvement and environmental performance and its relationship with the overall management of IVO Cutelarias businesses.
The information provided in these documents will be of special interest to all IVO Cutelarias employees, the community in which we operate, customers and other business partners, as well as official entities.
SOCIAL RESPONSABILITY
IVO Cutelarias' involvement in community, recreational, cultural and sporting activities has always been the company's philosophy in an honest way. Their presence has been frequent in community activities, and this commitment is reflected in the well-being of employees and their families.
There is a great social responsibility of IVO Cutelarias in its community, being a company that employs 180 collaborators, in the rural area, it confers an important position for the sustainable development of the region.
IVO Cutelarias is committed to contributing to the resolution of social issues and thus improving and guaranteeing success in education, environmental prevention and also in supporting social solidarity associations, as well as the satisfaction and safety of its employees, suppliers and customers.
Social Responsibility Policy
230.05 Kb
SAFETY
As a socially responsible company, Management is committed to promoting the development of the company's activities in a work environment in which Safety and the prevention of accidents and damage to health are a constant concern of its employees in the performance of their respective tasks, promoting thus your well-being.
It is our determination to provide a safe workplace, as well as safe machinery and equipment suitable for the job and to establish safe working methods.
No situation or urgency of services can justify jeopardizing someone's integrity or life.